The Castro. Greenwich Village. Chelsea. America's most historic LGBTQ neighborhoods have plenty of name recognition, but lesser-known gayborhoods are in almost every city in the country. And living in them is not all Pride parades and rainbow-clad bars (although there are plenty of those, too). From Salt Lake City to suburban Atlanta, we take an inside look at everyday life in these five fascinating gayborhoods.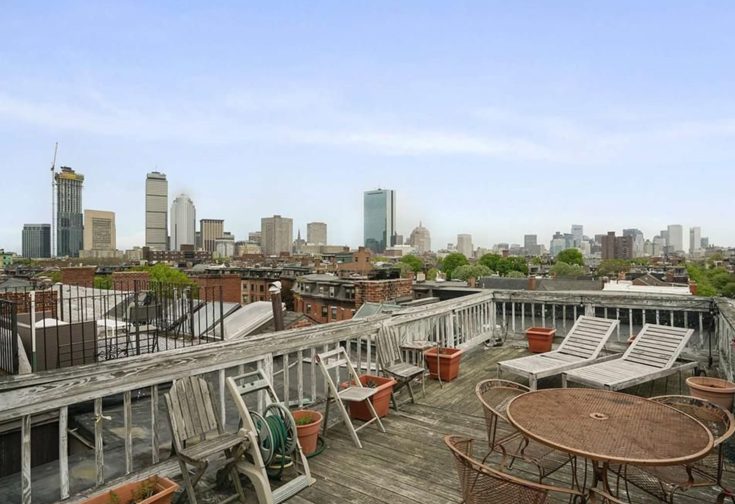 Good music is easy to find in Boston's South End. See available homes here.
South End, Boston
Boston's South End was once a jazz stronghold—now it's a gay one.
With its collection of immaculately preserved Victorian row houses (the largest in the nation), handsome public parks, and sought-after restaurants, the South End is considered one of Boston's most desirable neighborhoods. It's also the gayest: According to the 2010 census, it was the city's most popular neighborhood for same-sex male couples.
In the mid-19th century, the area was a haven for wealthy urbanites. When they fled for the suburbs in the early 20th century, the neighborhood became a home for African Americans, who brought jazz to the South End. Between 1915 and 1917, the top black musicians' union in the country had its offices in the South End. Wally's Cafe, one of the last remaining jazz clubs in the area, keeps the neighborhood's musical legacy alive today.
Outside of jazz, there are many other beloved nightlife spots to be found—including the Boston Eagle, a long-running gay bar. These buzzy spots keep South End's commercial district running late into the night, mostly with young professionals. But many of the leafy side streets are whisper-quiet. "While a lot of people like to say the South End is gentrifying, it's not all for the worst," says Jeffrey Borst, a retiree who has lived in the neighborhood for 12 years. "More families are moving in, and the food scene is better than ever. You don't need to go to other neighborhoods for good food anymore."
The centrally-located and increasingly swanky South End is among Boston's pricier areas. The median home sales price is $905,000. (Elsewhere in Boston it's $620,000.) Median rent lands at $5,350. The good news is the South End has plenty available to buy or rent.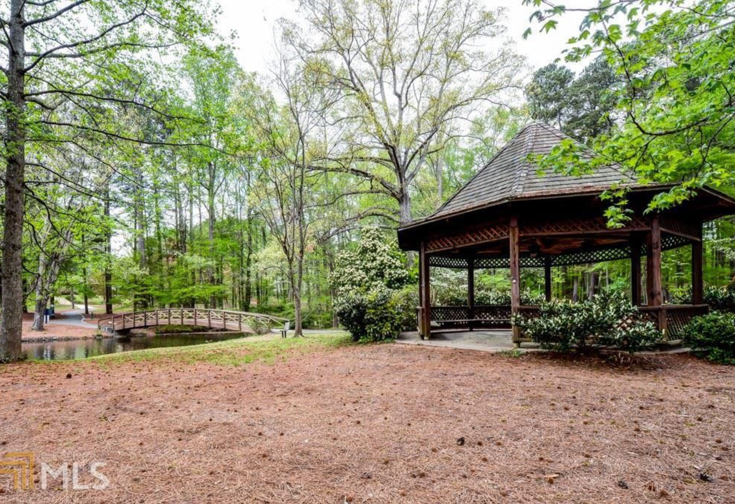 Avondale Estates Georgia is as quaint a town as they come. See available homes here.
Avondale Estates, Georgia
 Avondale Estates is home to the Georgia General Assembly's first openly gay representative—and she's still serving after 17 years.
This tight-knit community is only eight miles east of Atlanta, though it can feel more like England. Named after Shakespeare's birthplace, Avondale Estates is full of tree-lined streets, small-town charm and an impressive collection of Tudor Revival architecture. Even the downtown looks straight out of the English countryside (complete with the Towne Cinema).
Avondale Estates not only has the state's highest population of same-sex couples, it's also had a gay representative, Karla Drenner, since 2001. She was the first openly gay person elected to the Georgia General Assembly and is now one of only four LGBTQ representatives.
The well-behaved suburb offers a flourishing food and arts scene—every fall is the annual AutumnFest, which brings together local artisans and food (including an apple pie contest). Because of the many families that call the Estates home—it's home to a popular magnet school—expect to see lots of strollers on the streets, and plenty of family-friendly dining and entertainment options. "We really hit the jackpot," one resident says in a Trulia school review.
Avondale Estates—while still affordable, compared to other parts of metro Atlanta—is seeing substantial growth in home value. The median sales price for homes is $322,500, up from $292,900 the year before. The median rent is $1,947, but the market for rentals can be scarce.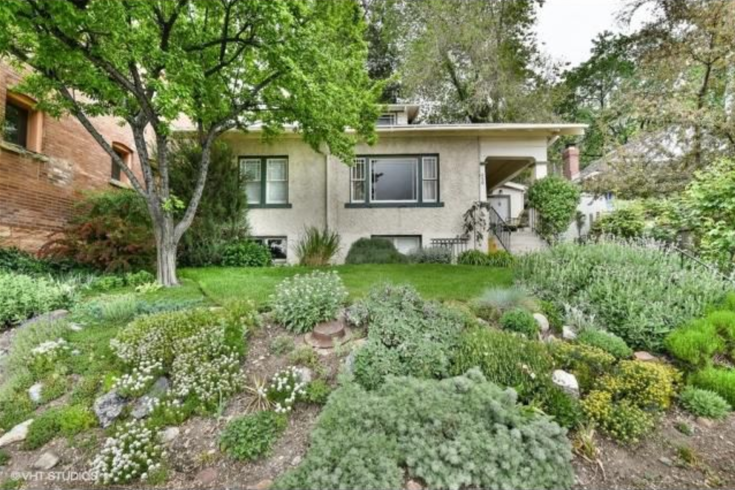 Want to live in Salt Lake City's Marmalade District? Knowing how to preserve fruit will come in handy. See available homes here.
Marmalade District, Salt Lake City
The Marmalade District was named after fruit preserves, so of course its first gay bar was called "Club Jam."
Salt Lake City—or Utah for that matter—probably isn't the first place people think of when they think of LGBTQ enclaves. But the city's historic Marmalade District, located just north of downtown and west of the Capitol Building, has been drawing LGBTQ individuals for at least a decade—and they've helped shaped Salt Lake City into a welcoming place for all kinds of people.
The neighborhood was the original home of the Utah Pride Center, but many locals credit the 2007 opening of Club Jam, the neighborhood's first gay bar, for sowing the seeds of inclusivity.
Speaking of seeds, the neighborhood was named after the fruit trees planted by early settlers, and every year the neighborhood council hosts the Marmalade Jam Fest, which features a fruit preservation competition.
The Marmalade District is quiet, residential, and picturesque. "Many parks, historic sites, cultural opportunities nearby," one resident says on Trulia's What Locals Say. "Ensign Peak is a couple of miles to the north, and is one of my favorite spots with stunning views of the entire south and western valley."
The Marmalade District is considered part of the Capitol Hill neighborhood. It's among the city's priciest areas—the average listing price is $720,566. (The average listing price in all of Salt Lake City is $432,629.) In Marmalade, in particular, many of the homes are historic and highly coveted. The eclectic mix of homes feature examples of Carpenter, Gothic, and Italianate architecture.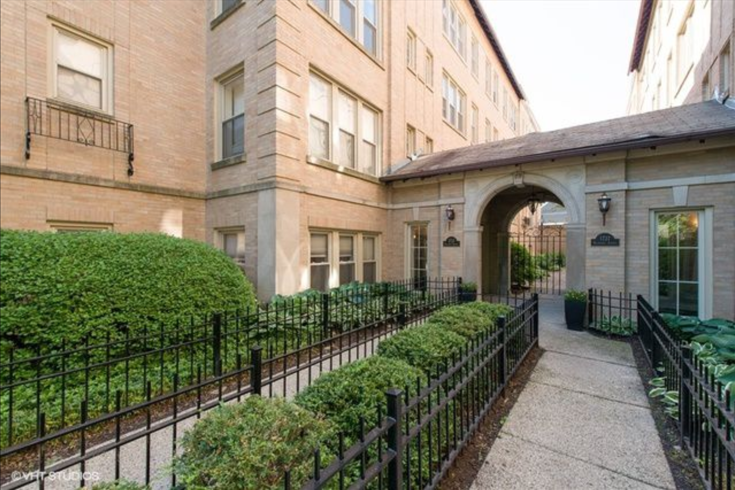 Andersonville is a gayborhood with more than its fair share of pickled herring and knäckebröd. See available homes here.
Andersonville, Chicago
Andersonville has a Scandinavian past and an LGBTQ present. 
The Boystown neighborhood may get all the credit—what with being the nation's first officially recognized gay village and all—but nearby Andersonville, about seven miles north of downtown Chicago, is a gayborhood unlike any other. Swedish farmers first settled the area in the mid-19th century, and the neighborhood still has a strong Scandinavian identity, anchored by the Swedish American Museum and an assortment of Swedish bakeries and restaurants.
The community of about 110,000 has long been considered a lesbian enclave—it's sometimes referred to as "Girlstown." Many locals point to the opening of the feminist and LGBTQ-oriented Women and Children First bookstore in the early '90s for the initial influx of lesbians to the neighborhood, and it's still a neighborhood institution.
Thanks to Andersonville's well-regarded public schools, more families are starting to call the neighborhood home. But young, single adults can still find a bustling downtown area with beloved, locally-owned shops and bars. "We don't like to leave on the weekends," Karen Krider says, who's lived in the neighborhood with her family for six years. "It's a small town not far from the big city, and a quiet, lovely place to return to each night."
You can also find great value for your dollar in Andersonville. The median home price is $275,000. The median rent is around $3,850, and there are lots of properties to be found.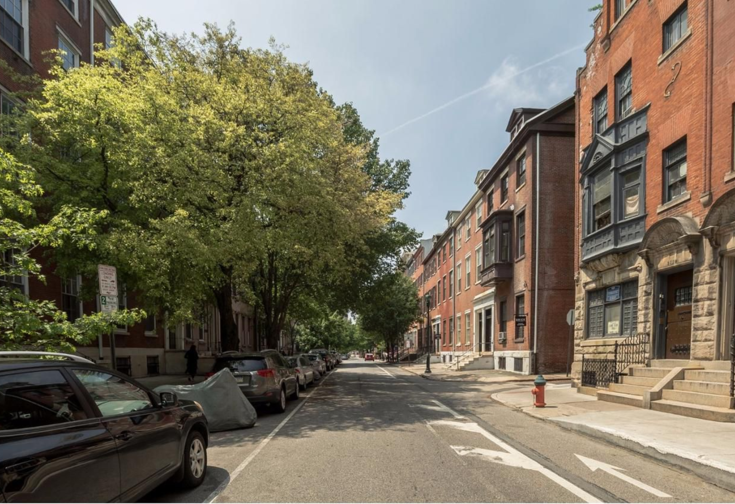 When the neighborhood is named after a park, you know it's going to be pretty. See available homes here.
Washington Square West, Philadelphia
Washington Square West's rainbow-hued street signs make it one of four LGBT districts in North America to be visibly marked.
Though it was first coined "The Gayborhood" by a local newspaper writer in 1992, Philadelphia's Washington Square West had long been the city's epicenter of LGBTQ activity. Throughout the '70s and '80s, it was the center of Philadelphia's gay bathhouse culture. In 2007, the city officially recognized the area as a gay village and added gay pride rainbow flag symbols to street signs throughout the neighborhood.
Washington Square West is within walking distance of all the city's major commercial districts—but there are lots of local shops and restaurants, too, including many with outdoor seating, like Talula's Garden.
"This neighborhood is central to everything," one resident says on Trulia's What Locals Say reviews. "I can't think of a neighborhood with a better location." The area buzzes with pedestrian traffic during the day, and its many bars keep it hopping late into the night. But the stately Washington Square offers a peaceful escape from the city's hustle and bustle. On warm days, kids can be seen playing in the square's fountain.
In Washington Square West, the average home price is $414,250, and the median rent falls around $2,600.
Looking for a more inclusive neighborhood? Find what's available in these communities and more on Trulia.
The post What It's Like to Live in These American Gayborhoods appeared first on Trulia's Blog.
Read more: trulia.com