Doctors say victims from attack on Khan Sheikhun were bleeding from the nose and mouth, had constricted irises and suffered from convulsions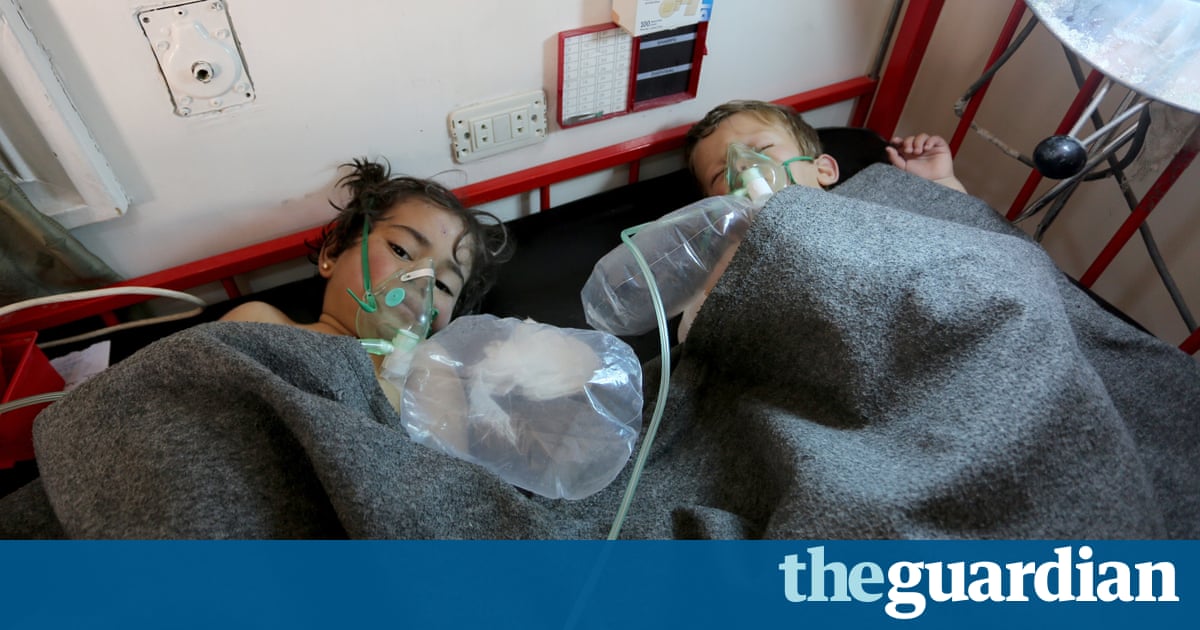 At least 60 people have been killed in northern Syria after being exposed to a toxic gas that survivors said was dropped from warplanes, an attack that sparked comparisons to the most infamous act of the countrys six-year war.
At least another 100 people were being treated in hospitals in Idlib province, where the strike took place at dawn on Tuesday. Several dozen others were transferred to Turkey, some in critical condition.
Condemnation mounted throughout Tuesday as the US, Britain and EU blamed the Syrian government for the carnage, hours before the start of a donor conference on Syria in Brussels.
Donald Trump denounced the carnage as a heinous act that cannot be ignored by the civilized world. But he also laid some of the responsibility on Barack Obama, saying in a statement that the attack was a consequence of the past administrations weakness and irresolution.
Theresa May said that she was appalled by reports of the attack and called for an investigation by the Organisation for the Prohibition of Chemical Weapons. Im very clear that there can be no future for Assad in a stable Syria which is representative of all the Syrian people and I call on all the third parties involved to ensure that we have a transition away from Assad. We cannot allow this suffering to continue, she said.
The Syrian military said it categorically denied responsibility. Russia, which has heavily backed the Syrian regime, said its planes were not operating near Idlib.
Hours after the attack, a hospital treating the injured was also hit. Images taken inside the clinic appeared to depict the blast as it happened. Photographs and videos taken at the scene and in evacuation areas nearby showed rows of small, lifeless children, some with foam visible near their mouths.
Save the Children said at least 11 children were among the casualties.
The operations chief of the UN-led team that investigated a mass sarin attack on the rebel-held Ghouta area of Damascus four years ago, Jerry Smith, said: This absolutely reeks of 2013 all over again. In that attack, more than 1,300 people were killed. The UN said the perpetrators probably had access to the stockpile of sarin held by the Syrian military at the time, as well as the expertise to use it.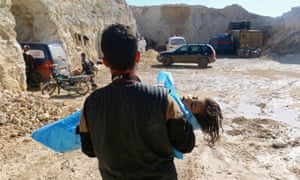 Read more: http://www.theguardian.com/us