35-year-old Sarah Rodriguez has processed more pain and suffering in a few short years than many of us could fathom enduring in a lifetime. But this widowed mother's warrior spirit has become all the more powerful for it. And today she's sharing her deep journey of beauty from ashes in her new novel, From Depths We Boost.
It started seven years ago when her husband Joel was diagnosed with an aggressive form of lung cancer.
"We found out in 2010 he'd Stage 3 lung cancer which had eaten away his whole kidney," recalls Sarah.
Even though chemo treatments sent Joel to remission, it returned more powerful than ever a couple of years later, only three short days after their son Milo was born.
This time, Joel wouldn't win the struggle against the "Big C." However several months before the kidney cancer took his life in 2013, he left his spouse with a message which she had been simply not able to shake.
"I need to tell you something. You and I will have another kid and it's definitely going to be a girl,'" he told her. "I'm looking at him, believing, 'There's no way we're going to,'" Sarah recalls.
After Joel passed, Sarah couldn't help but think about the frozen embryos they had put down the road in an infertility clinic. The couple had struggled to get pregnant for five years, and afterwards successfully lugging Milo through in vitro, they chose it could be their only shot at having another baby.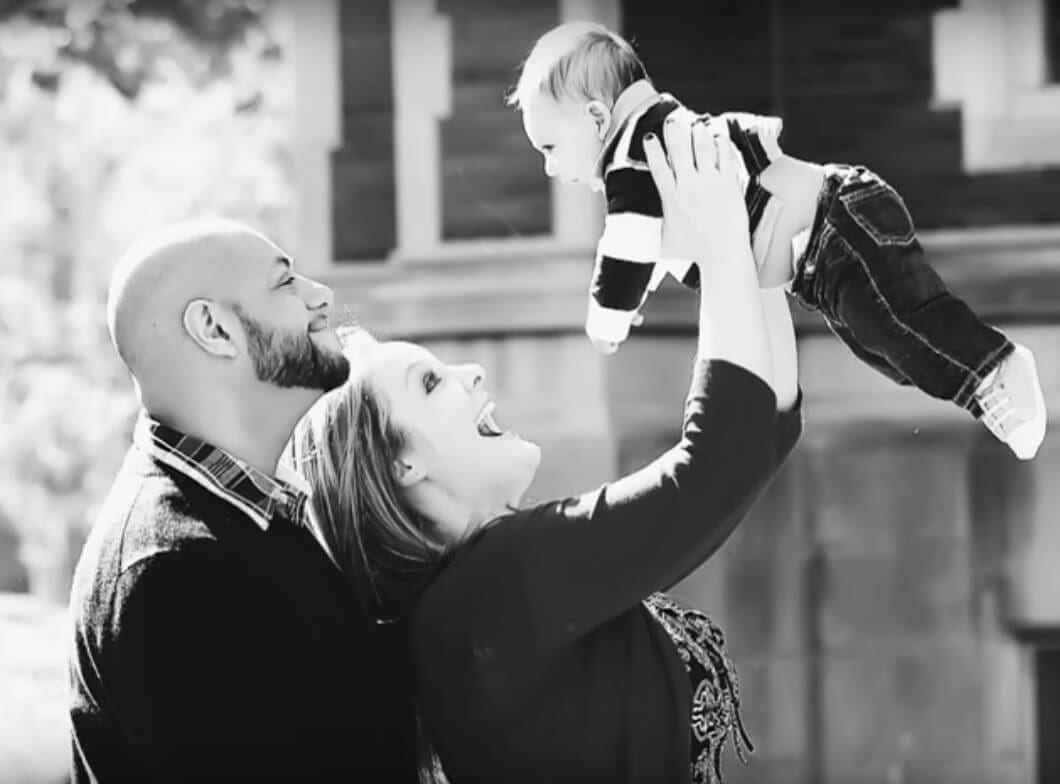 Sarah just never believed that she'd be doing it alone.
But as it often goes, God's plans don't automatically align with our own. Soon, He opened her grieving heart to the idea of having another kid. Sarah even remembered a fantasy she had years before Joel expired, where she had been holding a small girl called Ellis, and she wondered if it would have some tie-in with the prophetic words of her late husband.
"Within days of his passing, I thought about that conversation and knew there was this piece of him — two embryos — just down the road in the infertility clinic," said Sarah. "I had this feeling in my heart I should have another kid and that there could be purpose for her life. "
Sure enough, on Nov. 6, 2014, she gave birth to a beautiful baby girl, Ellis.
Since Ellis attained her tiny fingers up to clutch Sarah's necklace embossed with Joel's thumbprint, the proud mama will taste the bittersweet salvation this wonder kid would bring.
"She had been the wonder that came from the ashes of the story," she explained. "It felt like a part of Joel had returned with her arrival. "
But just two weeks later, she would be faced with losing the little miracle that had attracted so much meaning for her life.
Ellis' wellbeing quickly took a turn for the worst once she contracted a fatal form of Bacterial Meningitis and Sepsis. Physicians gave Sarah no hope for her daughter's survival and recommended she be removed from life support.
"Basically, they told me that she wouldn't live, and if she did, she would be in a vegetative condition," she told 'The Church Boys' podcast. "A decision had to be forced to eliminate the [ventilator]. "
Since Sarah stood at the hospital toilet processing the unfathomable event which was to unfold after the devastating loss of her husband, she asked God in a tone reminiscent of Job, "Haven't I endured sufficient? "
"I didn't understand why the wonder of her life, why her title, why this conversation with my husband — if it was going to finish at this time," explained Sarah. "It had been the lowest I had ever been. "
However, she refused to curse God and also eliminate faith in His healing power.
In an act of complete surrender, she cried, "God I don't know if you may, but I know that you can … so please, please don't allow her to die. "
Soon after, doctors lightly placed Ellis on her chest since they took off her life support and removed every last tubing, aside from the one which tracked her vitals.
As she prayed, Sarah sang to her sweet baby who had been breathing her last resumes on her bosom.
"she let out a cry and she had been going and wiggling around, and she wasn't seizing," states Sarah, but doctors still assured her that Ellis wouldn't last long off of the ventilator.
But as seconds turned to minutes, and minutes into hours, they had been forced to reconsider their diagnosis.
"It had been only a minute of, 's goodness, are we seeing a miracle? " she explained.
Actually, they had been.
"They were dumbfounded that she was able to go out of not breathing on a vent to breathing room air on her own," she explained. "From the close of the week, doctors and nurses were simply coming from the area and saying, 'We want to check at her, since she's wonder. '"
Now, almost two years later, Sarah's dwelling breathing wonder continues to flourish, inspiring her mama with her courage.
Although it's hard to imagine being grateful for the type of brutal pain and pain Sarah walked in looking back, she wouldn't have had any other way.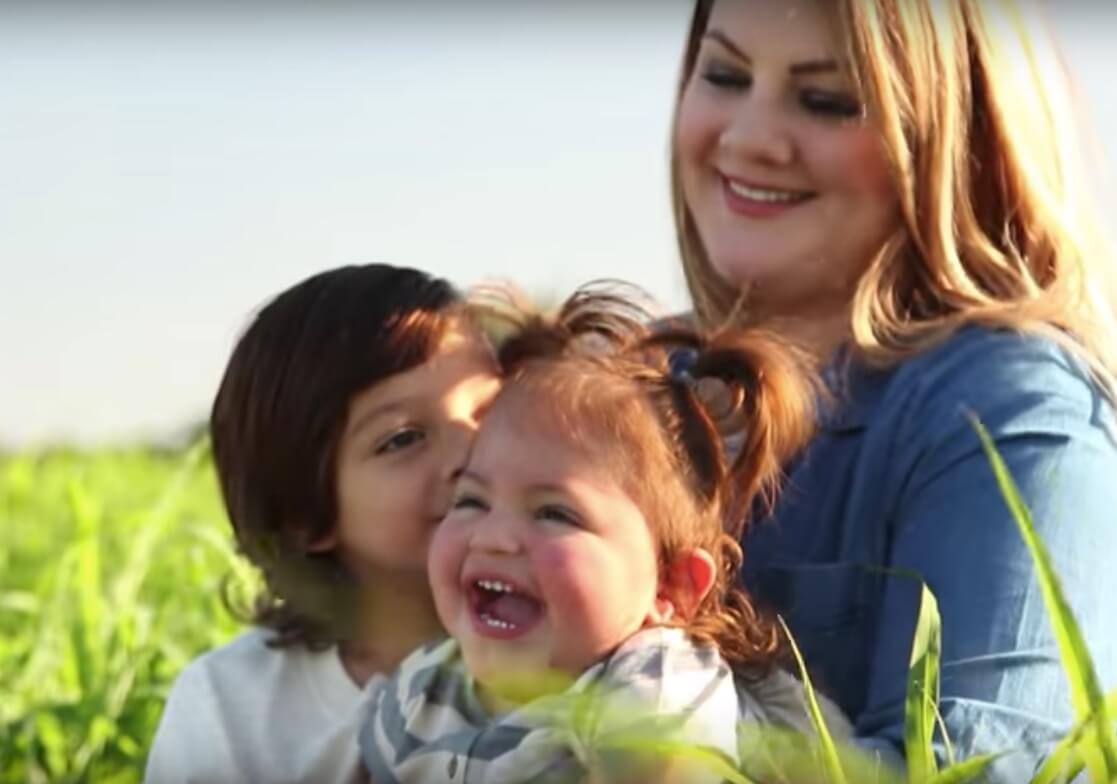 "I believe that's portion of the mystery of God, and I believe he keeps some things a mystery, since it keeps us always," states Sarah. "We don't ever wish to discuss suffering. We always need to discuss blessing. In suffering, I't become a much better version of myself. "
Now she's on a mission to discuss her story in hopes that it may encourage others to march toward goal from their pain, so our distress may produce in us a character that conforms us to the likeness of Christ. To read from Sarah's amazing story of hope and overcoming, buy your own copy of From Depths We Boost: A Journey of Beauty from Ashes now.
Read more: http://www.faithit.com