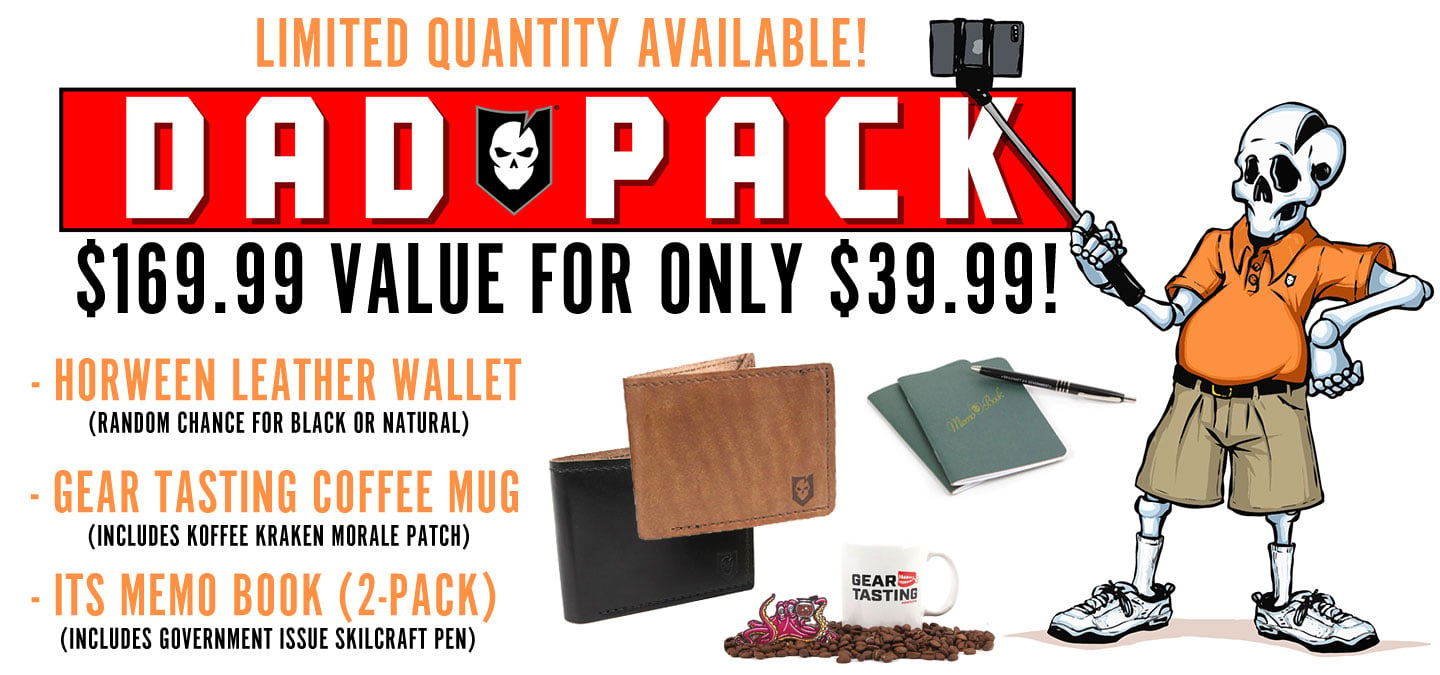 Father's Day is right around the corner and we've got Dad's gifts covered for you! Our Dad Pack gives you $169.99 worth of gifts for only $39.99. Each pack includes an ITS Horween Leather Wallet in our choice of either Black or Natural color. It also includes a Gear Tasting Coffee Mug and ITS Memo Book (2-Pack).
In addition to the Dad Pack, we've also gathered a host of other gifts for Dad below. We've selected some of our favorite products from not only the ITS Store, but other awesome companies like GORUCK, Amazon and Huckberry. So don't delay! Read on below to find your perfect gift for Father's Day.
GORUCK Bullet Ruck
GORUCK Challenge Shorts
GORUCK Ruck Plates
GORUCK Padded Field Pocket
GORUCK Kit Bag
Titanium Pocket Tool
Hollow Spy Coin (Half Dollar)
SPIE Pouch


Land Navigation Starter Pack
TourniQuick

Rapid Tourniquet Deployment Pouch
Pappy & Company 23-Year Bourbon Barrel-Aged Maple Syrup
Harry's Essential Travel Shave Kit
Huckberry Half Dome Glasses
Primus Kuchoma Grill
ManCan Grab 'n Go Growler
Bosch 5-in-1 Drill/Driver System
Petschke Bourbon Barrel Toothpicks
Baxter of California Skin Starter Kit
DJI Mavic Air
Bissel Lightweight Cordless Hand Vacuum
The post Dad Pack: Father's Day Gifts from the ITS Store and Around the Web! appeared first on ITS Tactical.
Read more: itstactical.com