Please big G rank me the highest
Martha Plimpton is famous for her roles in television series like The Goonies and the actual O'Neils, but this week she's making headlines for a much more disturbing reason.
A movie shot in June in the Seattle #ShoutYourAbortion event is beginning to gain attention after it had been released online.
Plimpton, who attended the same event in March of 2016 adorned within an "abortion" dress stamped with hearts, created less of a announcement at this year's event–but this time with her remarks.
The actress commended her abortions, but hailed the one she had her "best one":
"Seattle has a specific importance for me for lots of reasons. I've got a great deal of family here. I had my first abortion here in the Seattle Planned Parenthood! Yay!

Notice I mentioned 'first'…and that I don'Seattle is wanted by t–I don&rsquo it was my best one. Heads and tails above the rest. If I could Yelp review it, I totally would. "
"And if this physician's tonight tonight, I don't remember you I was 19," as the crowd roared in applause and laughter, she included. "I was 19, but I thank you. You won't remember because I wasn't that renowned afterward. "
And it seems her irreverence for your unborn is backfiring, possibly making her even less famous than she had been as a teenager before she hit the big screen.
Twitter users weren't NEARLY as amused by her playful advocacy for baby killing.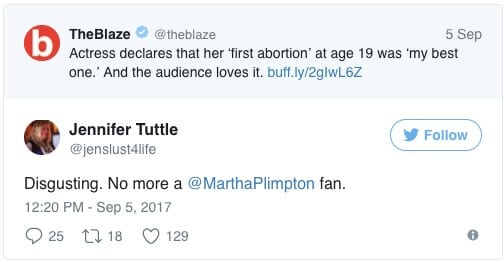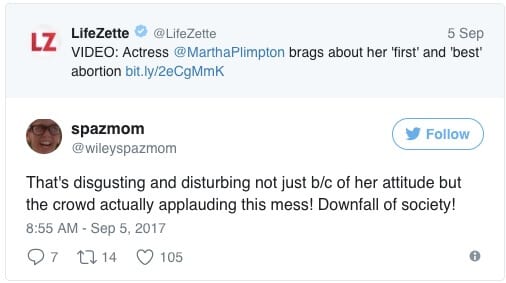 Plimpton went on to insult pro-lifers, stating rsquo they &;& reldquo;not the brightest bulbs that we're. "
Other announcements made in the event were equally unsettling.
Dr. Willie Parker (an abortion doctor who uses Christianity to justify his job), commented, "I've never murdered a baby. I'veve never murdered a baby. " In his newly published book Life's Work: A Moral Argument for Choice, Parker argues that he's finally "blessing women" by helping them make "holy conclusions. "
But beneath the #ShoutYourAbortion crap, another group of people is coming together to yell reality.
While women are observing how disgusting made their lives on networking, there are many others who are joining forces under the hashtag to share just how abortion negatively impacted them and their families.
"My mom wrote user @andieiamwhoiam. "I survived. Childhood was Hell however I overcame. Her sorrow led to suicide. Don't take action. Life matters. "
Others tweeted equally haunting experiences, in Addition to ways that they Intend to honor their future children by "speaking TRUTH":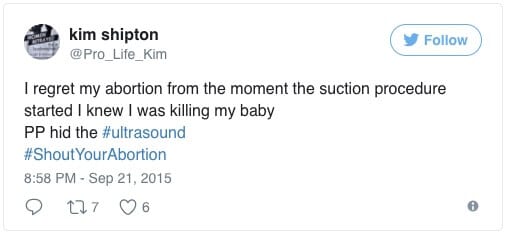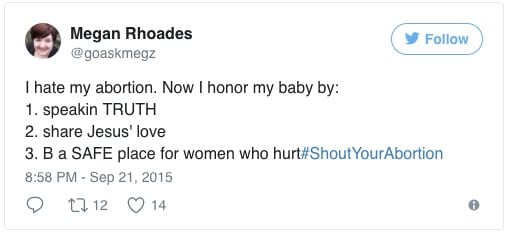 A Facebook page branded "Shout Your Abortion-Regret" has also been established as a safe space for women to discuss their stories and post-abortion experiences.
"It had been two years before I learned about basic #fetal ‪advancement, also realized that my child wasn't just a puddle of fluid," shared with a woman named Bonnie. "He looked exactly like the baby in this picture, before he had been ripped apart, limb by limb by the abortionist. Sorrow and devastation don't even come close to describing the feeling I had when I realized I had been lied to. Had I been given the #truth, by anybody, I'd have fought with my entire life for my child and never allowed him to become #killed‬…"
In a culture with an ever-increasing propensity to "do exactly what's best for you" no matter the consequences, I'm so thankful for courageous women like this who are eager to speak out without pity for the LIFE that warrants a opportunity to be adored.
If you've had an abortion and need assistance, please visit www.hopeafterabortion.com.
Read more: http://www.faithit.com