The annual Worlds Ugliest Dog competition takes place this weekend in Petaluma, California. So how do owners get the entrants looking their, er, best?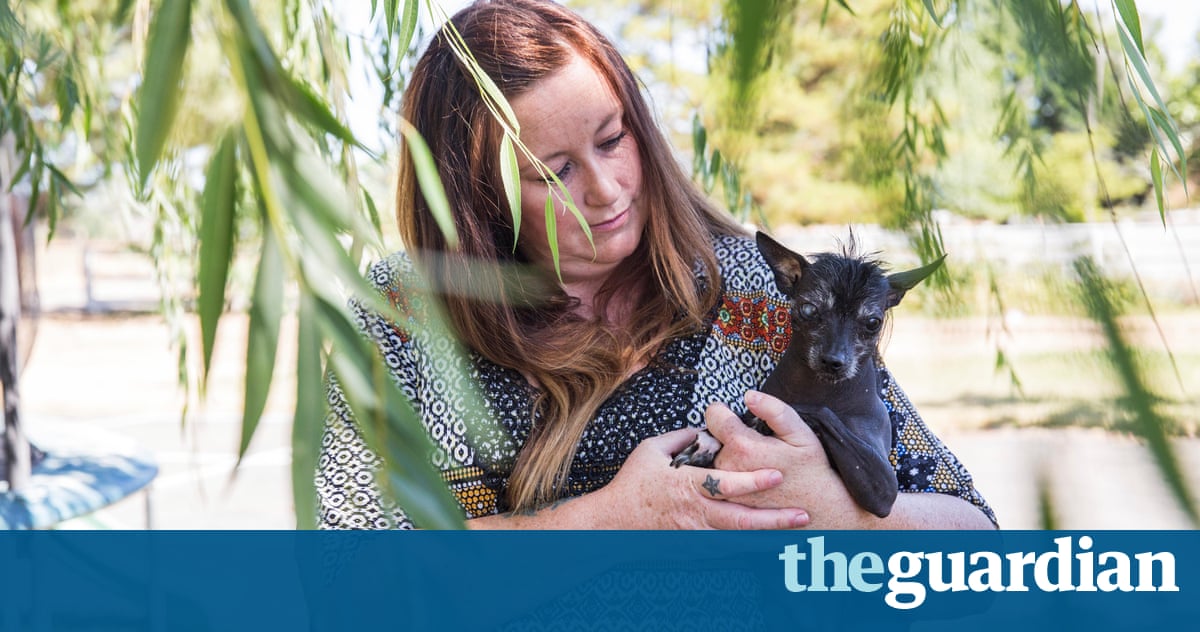 Beauty takes work. Ugly, for the most part, just happens.
Which is why Annie Ragsdale and her animal companion Rue were relaxing in their front yard two days before the Worlds Ugliest Dog competition. The six-year-old Chinese crested would get her nails clipped soon enough. Her hairless torso, pocked with blackheads, would be bathed. But there was no reason to hurry.
Some people ask, Why do you bother to bathe and lotion her? You want her to look ugly, Ragsdale said, as Rue quietly growled nearby. But I dont want to makeher look ugly. She does it all on her own.
Rue is not as prehistoric-looking in person as she is in her photograph on the doggie pageants website. Her eyes bug out. The right one is coated with a strange blue film. She has glaucoma. She is blind. Instead of the flowing mane the breed is named for, Rue has a scraggly black mullet. Her head is two sizes too small for her body. She has five or six teeth and only one ear canal. She is anti-social.
And beloved. Like many of the men and women who enter their dogs in the ugly pageant, Ragsdale is involved in rescue and shelter efforts. To them, the Worlds Ugliest Dog competition is a way to celebrate the unusual and encourage animal adoption.
Ragsdale also has a pig with neurological problems that was deprived of oxygen at birth and staggers around the familys two acres like a drunk, a pony that was no longer needed at the pony rides and a donkey thats allergic to fly bites and whose legs must be medicated and wrapped daily.
She also owns a second Chinese crested, whose two front legs were broken and then fixed badly. Its name is Tim Tim. (After Tiny Tim, the Dickens character.)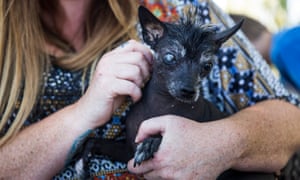 Read more: www.theguardian.com