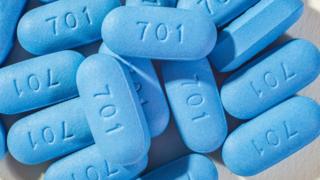 A "game-changing" drug which dramatically reduces the the possibility of being infected with HIV is to be made available on the NHS in Scotland.
The Scottish Medicines Consortium( SMC) has agreed to approve the treatment, which is known as Prep.
Scientists have found that a daily dosage of the medicine can protect people at risk of contracting the virus.
It intends Scotland will become the first place in the UK to regularly give Prep to eligible patients.
Campaigners greeted the SMC's decision, describing him as a "bold step" which could lead to a decrease in the spread of the virus.