A divisive figure in the politics of Canadas largest city, the late politician was adored by many who pointed to his common touch and straight talk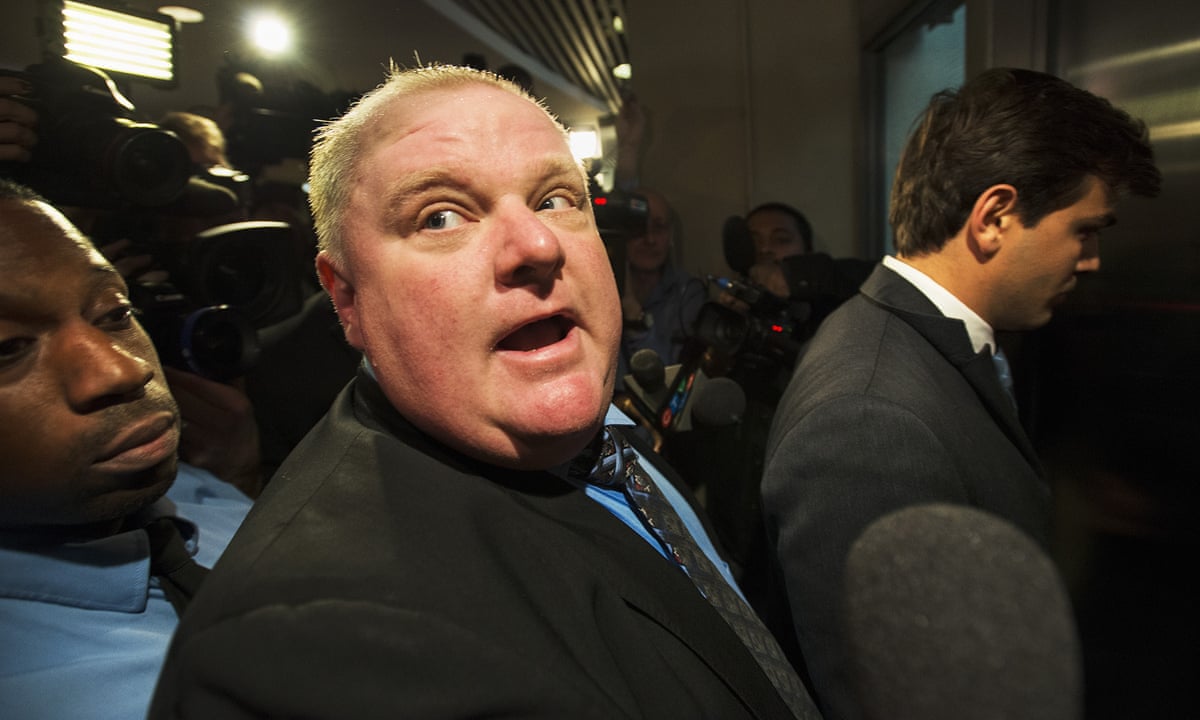 Rob Ford, the late mayor of Toronto who admitted to smoking crack while in office and was caught on camera threatening to kill a rival, will lie in repose for two days at City Hall before he is buried next week.
Ford died on Tuesday after an 18-month battle with cancer. He was 46.
On Wednesday, his family said that mourners will be able to pay their respects at City Hall next Monday and Tuesday.
The Ford family thanked current mayor John Tory for allowing the honor.
A divisive figure in the politics of Canadas largest city, Ford was adored by many who pointed to his common touch and straight talk.
But in May 2013, Ford gained notoriety around the world after reports emerged of a video showing him inhaling from a crack pipe. Ford initially denied the allegations but backtracked when the recording was located by the Toronto police months later.
Yes, I have smoked crack cocaine, he told reporters. But, no, do I? Am I an addict? No. Have I tried it? Probably in one of my drunken stupors, probably approximately about a year ago.
He refused to resign and remained immensely popular with his supporters. Hundreds of people lined up for bobblehead dolls of the mayor, signed by Ford himself. Ford spent countless hours taking pictures with residents eager to be photographed with an international celebrity.
A string of scandalous episodes followed, including the leaking of a video in which Ford staggered around a room, ranting about killing someone.
Eventually, the city council stripped him of most of his powers and reduced his role to one of figurehead.
Ford was repeatedly videotaped and photographed while intoxicated in public. After a second video emerged in 2014 that appeared to show Ford smoking crack, Ford acknowledged his struggles with addiction and announced he was entering rehab.
In the fall of 2014, Ford was diagnosed with a rare, aggressive form of cancer called liposarcoma. The diagnosis, which came as he was running for a second term as mayor, forced him to withdraw from the race.
Between rounds of chemotherapy, Ford campaigned for his old city council seat, winning it by a landslide. He promised to run again for mayor in 2018, if his health permitted.
Ford declared himself cancer-free in September and campaigned alongside Stephen Harper during the federal election campaign, but the former mayor was hospitalised again in October. His brother later said two tumours had been found on his bladder.
In recent days, amid reports of Fords worsening health, more than 6,400 people shared their thoughts and prayers for Fords recovery on a website set up by his family.
His funeral will be held at St James Cathedral on Wednesday, after his coffin is carried in a procession from City Hall. Fords family will then hold a private ceremony, but a public celebration of Fords life is planned that evening at the Toronto Congress Centre.
Read more: www.theguardian.com