Mummies elaborately preserved and therefore likely are all part of officials and priests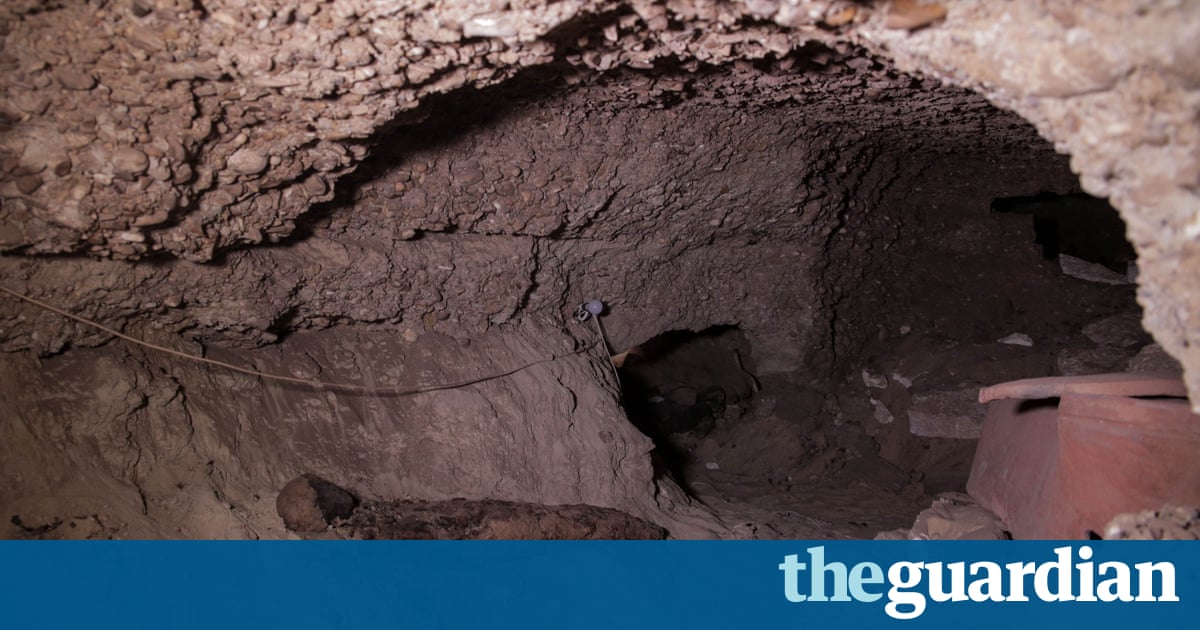 An Egyptian archaeological mission has seen a necropolis comprising at the least 17 mummies near the Nile Valley city of Minya, in the first such find in the area, the antiquities ministry said here on Saturday.
The discovery was shaped in the village of Tuna al-Gabal, a vast archaeological locate on the edge of the western desert. The field hosts a large necropolis for thousands of mummified ibis and baboon fowls as well as other animals. It also includes tombs and a funerary building.
Its the first human necropolis to be found here in Tuna al-Gabal, antiquities rector Khaled al-Anani told reporters at the site, 220 kilometres( 135 miles) south of Cairo. The mummies were elaborately preserved, hence likely are all part of officials and priests, he said.
The new breakthrough also includes six sarcophagi, two clay coffins, two papyru written in demotic script as well as a number of vessels, he said.
The necropolis, which is eight metres below ground level, dates back to the late period of ancient Egypt and the Greco-Roman period, the council of ministers noted.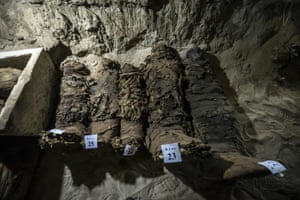 Read more: http :// www.theguardian.com/ us