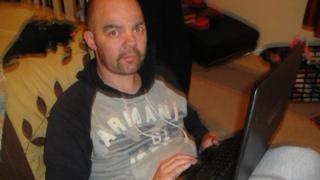 A man in the car at the time an unarmed humankind shot by police said he was not ordered to raise his hands by policemen, a public inquiry has heard.
Anthony Grainger, 36, from Bolton was shot in the chest by a firearms officer during a Greater Manchester Police operation in Cheshire on 3 March 2012.
David Totton was in a stolen Audi in a car park in Culcheth with Mr Grainger.
He told the inquiry into his friend's fatality he did not hear anyone shout "armed police show me your hands".
'Heard a bang'
Mr Totton described the moment an unmarked police cruiser pulled into the car park, blocking them in.